Postmates Recommends
Brief: New late night delivery feature within the Postmates app.
Insight: People usually snack more when they watch shows late at night.
Idea: Postmates will partner with Netflix to offer the perfect food pairings to go with people's favorite shows.

AD & CW: Paola Delgado & Joy Kim
THE FEATURE
Postmates Recommends will work as a second screen in the app and Netflix as well (Clic in the right arrow to see more).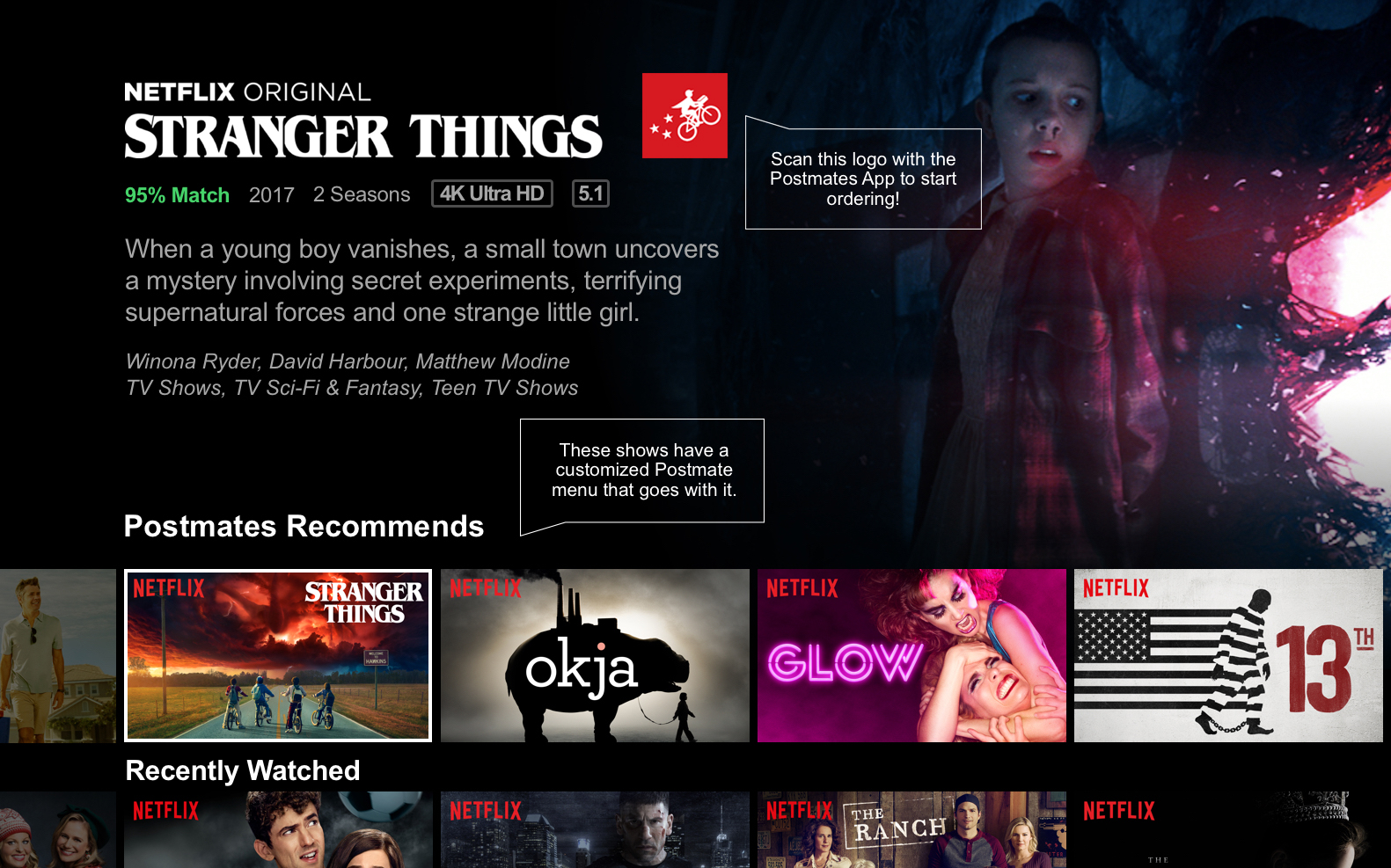 SOCIAL
For social media, Postmates will have ads that play with the titles of the most iconic Netflix original shows mixing them with food to raise awareness about the partnership. (Click on the image for details)
Along with the other activities, move nights in the park with Postmates truck will be launch to run for 1 month during the weekends. This will also help to let people know about the new partnership.